History Presentation and Flight Demonstration Avengers at Midway Saturday, August 19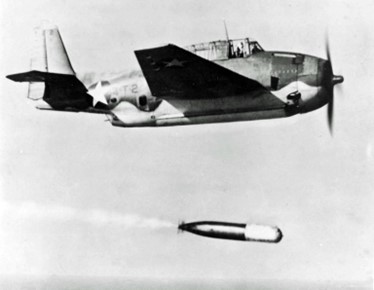 Avengers at Midway
Saturday, August 19
Doors Open—0800 am      Presentation Starts—0900 am
The Battle of Midway was the first combat mission for the TBF/TBM Avenger torpedo bomber.  After that, the Avenger was highly successful in every major air-sea battle of WW II.  However, its initial Midway mission on June 4th, 1942 did not go well.
Just prior to Midway, Torpedo Squadron 8 (VT-8) of the U.S.S. Hornet was selected to be the first squadron equipped with the new Grumman Avenger.  However, when the Hornet was deployed to the Pacific, the Avengers were not ready for delivery.  So, when the Hornet sailed, a detachment of pilots from VT-8 remained in Norfolk, Virginia to receive the first shipment of Avengers.
In the days leading up to the battle, six of the Avengers were flown to Midway island enroute to the Hornet. They were on the island when the Japanese fleet was discovered.  These Avengers were the first Navy aircraft to attack the Japanese fleet on June 4th, 1942. Five of the six Avengers were shot down.  One badly damaged Avenger managed to make it back to Midway for an emergency landing.  The pilot and one of two enlisted crew members survived the battle.
On August 19th at 9:00 am, Museum Docent and retired Navy officer Rob Gale will present the full story of the TBF Avenger's first combat mission.   Weather permitting, there will be a flight demonstration of one of the museum's two TBM Avengers following the presentation.